Dear Family and friends of Dehong,
This is Ms. Emma Trentini, the English Medium Learning teacher of Class 1 and 2, Grade 1. I'm in France now, saying hello to everyone!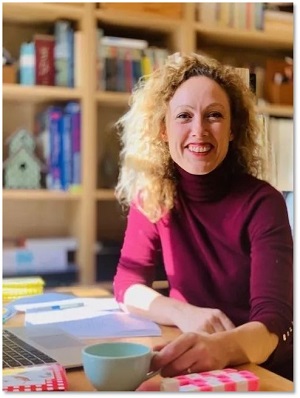 When I was asked what my 24-hour schedule look like since the online teaching began, I laughed. My 24 hours are absolutely crazy because of the time difference.
I'm staying with my husband's family at the moment, just outside Paris, in the countryside, not far from Versailles. It's a typical French village and the house is full of history, more than 300 years old.
1:00 AM
When I have lessons, my day would begin at 1am (8am Beijing time) when I check on my students' homework and interact with them online to solve problems they may have.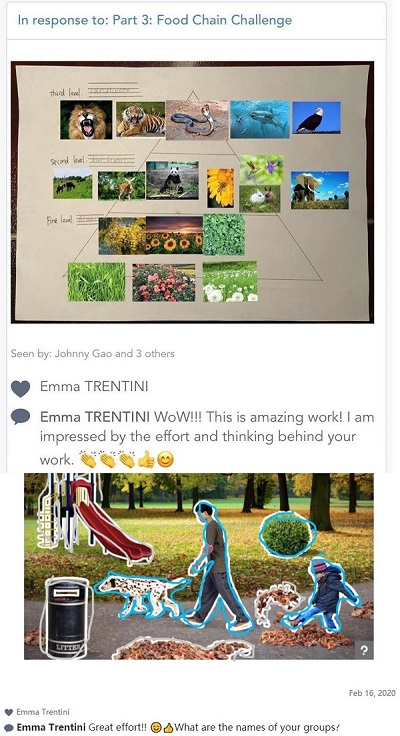 5:00 AM
At 5 am (12 am Beijing time), I will log onto our teaching platform again to check the children's finished works and interact with the children in need online.
6:30 AM
At 6:30 in the morning, I will go for a morning run with my husband. It is very important to keep a healthy body particularly at such special time. Later in the morning, I will help my children with their online study. (Ms. Trentini has two very cute Australian-French mixed children)
Afternoon
In the afternoon, during my lovely children's break time, I could check students' homework, read their messages to me, see if they understood what they had learned that day, and begin to make specific plans for the next day.
Evening
In the evening, I will spend quality time together with my family and go to bed as early as possible.
There is no doubt that such a schedule is very challenging for someone who is both a teacher and a parent, not to mention about the time difference. This special experience makes me related to the mothers of Dehong who need to work from home and look after their children just like me. I hope that you, like me, have learned how to adjust and arrange a balanced work and life. We are living examples to show/tell our children that they should be professional and responsible in their work/study, and how to arrange their time properly everyday.
In such a difficult time, I have to say that I am lucky to work at Dehong. My colleagues here, from the headquarters of Dulwich College International, Dehong Education to our principals, have given me complete trust and understanding, enabling me to do my teaching well. Teachers from other campuses of Dulwich and Dehong also shared their experiences with us. Also, I am also fortunate to have received the understanding and support from our parents. As Mr. Barrett put it, " In coping with the crisis, the positive response of every member of the Dehong family was highlighted, and I felt the solid and strong spiritual strength of Dehong! "
Last but not least, the first grade students of Dehong always give me endless strength. Under special circumstances, they can still keep their enthusiasm and good learning attitude; Their works are always full of imagination and creativity. Every time I receive their works, it always make me smile in the middle of the night in Paris. Thank you children, for making me feel all the efforts are worth it!
Spring is coming. I believe we will meet again soon at Dehong's beautiful campus. I look forward to that day very much, and I hope to return to Beijing as soon as possible with my husband and children.
My students, my colleagues, let's keep healthy until that day comes!