Dehong International Chinese Schools are sister schools to Dulwich College International schools. Their shared vision is to create the best schools in the world. For Dehong, this means creating the best international Chinese schools, so that our students can make a positive difference for China and the world.
In this era of rapid development, China is leading in many areas and its influence on the world is undeniable. As a pioneer of global international education, we provide high quality progressive education, experienced international teaching teams, and school facilities that meet the needs of students' development in line with our future facing educational concept. We aim to ensure that everyone in our schools develops both physically and mentally.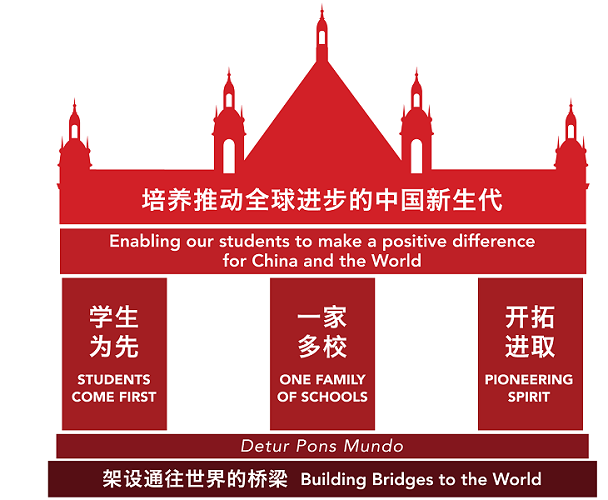 It is our mission to enable our students to make a positive difference for China and the world. We provide our students with opportunities to build their confidence and we offer experiences to help them understand and have a sense of belonging in their community, their country and the world.
All Dehong staff adhere to the Dehong guiding principles: Students come first, One Family of Schools, Pioneering Spirit and we ensure that these principles shape our decisions and actions every single day. The Dehong curriculum is a collaborative framework which provides a well-balanced programme encompassing both the Chinese compulsory curriculum and Dulwich College International's leading educational concepts and methodologies. We aspire to provide the very best of Chinese and international education to our students. Our ambition is that every Dehong student is instilled with a sense of pride for their national culture whilst benefitting from a holistic curriculum that advocates the importance of developing global perspectives.