Dehong and Dulwich College International share a progressive philosophy of holistic education where "Students Come First".
Students at Dehong Chinese International schools benefit from an education which is:
Bi-lingual Dehong students communicate fluently in both Chinese and English.
Bi-literate Dehong students read and write fluently in Chinese and English, they enjoy the act of reading and the art of writing in both languages.
Bi-cultural Dehong students understand and adapt to the cultural differences between East and West with tolerance and openness, enabling them to realize their potential in two cultures.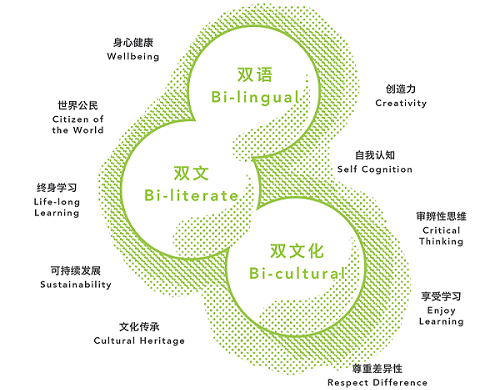 The Dehong curriculum consists of three interconnected, supporting strands:
The compulsory years curriculum of the People's Republic of China.
A holistic, inquiry and skills-based curriculum leading to the internationally recognized IB Diploma.
The Dulwich Difference, a high-quality holistic education which builds on 400 years of educational innovation and excellence.
The compulsory programme follows the highly regarded Chinese National Curriculum, teaching some subjects through the medium of Chinese and others English. The extended programme is inquiry-based learning and interdisciplinary. It is designed to enrich and deepen students' learning about themselves, culture, and the world around them, including STEAM, SE21, service, sustainability, and cultural activities.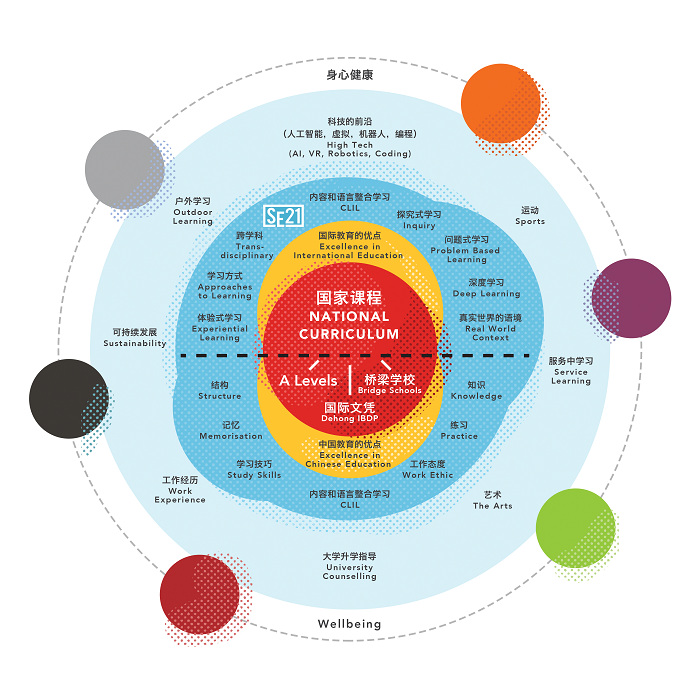 All students participate in the enrichment programme and have the opportunity to participate in many global student community activities and competitions, to learn with peers from all over the world and to share the benefits of these unique events.