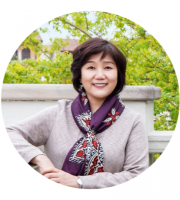 The education of the school has never been omnipotent. The most effective school education can only be built upon effective family education.
- Ms April Zhou, Principal of Dehong Beijing
Children's growth requires good cooperation between school and family. In order to strengthen parents' understanding of Dehong and recognize the importance of family education, we held the first Parent Teacher Student Conference this week. Banzhurens, EML teachers, students and parents gathered together to talk about the education of the children.
Parent Teacher Conference
Half of the semester has passed, parents have been eager to hear the information of children's learning status and school behaviors. Dehong has arranged face-to-face meeting to listen to each parent's feedback and conveys their child's performance in all aspects. In addition, teachers and parents had in-depth discussions about the cultivation of children's self-learning habits and how to effectively cooperate with home learning.

Part of this meeting gave parents a lot of reference and practical home learning methods, and parents were inspired by how to respect and care for children and develop their good habits. Many parents said that for the child's progress and development, their education of the child will be more rational in the future, and will strengthen communication and cooperation with our teachers. We believe that with the joint efforts of parents and teachers, students will develop in confidence, success and happiness.
Parent Workshop
Dehong also regularly organizes workshops for parents. Through a variety of experiences, parents can talk to the principals and teachers, and have a more better understanding of the curriculum system, teaching process, teaching methods, teaching concepts, campus culture and school life. It offers an effective way for parents to participate in school home cooperation.